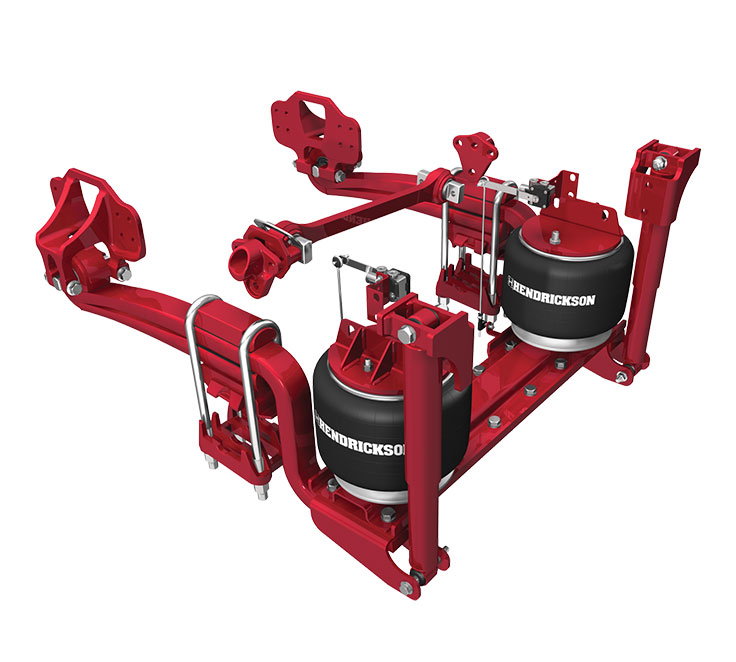 ROADMAAX is designed specifically for heavy-duty fire and rescue markets with ride quality and equipment protection being its cornerstone features. The suspension delivers enhanced stability, handling and ride quality even in the most challenging environments where vehicles encounter sharp turns and unexpected ground and environmental conditions. The integration of Hendrickson's proven main support member spring technology, with its wide stance air springs, provides a balance of predictable handling and ride quality even in the most demanding environments.
---
Specifications
Model
ROADMAAX 35K
ROADMAAX 70K
Configuration
Single Axle
Tandem
Capacity (lbs.)
35,000
70,000
Installed Weight1 (lbs.)
775
1,550
GVW Approval2 (lbs.)
59,000
94,000
Ride Heights (in.)
8.25 to 12
Axle Spacing (in.)
N/A
Up to 72
All applications must comply with applicable Hendrickson specifications and must also be approved by the respective vehicle manufacturer with the vehicle in its original, as-built configuration. Contact Hendrickson and the respective vehicle manufacturer for approval of additional applications
1. Installed weight includes complete suspension, torque rods, axle and frame brackets, and all hardware
2. Contact Hendrickson for applications that may exceed GVW approval ratings.