Features and Benefits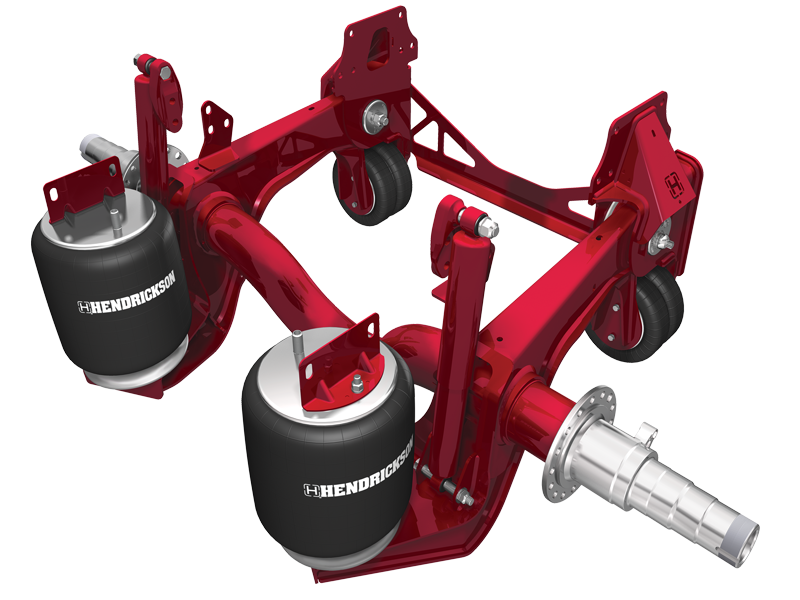 Hendrickson's OPTIMAAX® system is a revolutionary 6×2 solution to help fleets save fuel cost, tire wear and weight with comparable handling to 6×4 tandem axle configurations. Operating as a liftable axle in the forward tandem position, this system provides versatility for fleets with variable loads. The OPTIMAAX system is ideal for fleets in need of additional flexibility for on-highway tractor applications.


OPTIMIZE Automated Controls
Proprietary program logic controls lift axle movement, load transfer
Fully automated controls eliminates driver intervention
Automates axle lowering and lifting by sensing load capacities
OPTIMIZE Savings
Axle configuration saves weight and can help improve fuel economy
Saves up to 400 pounds versus traditional 6x4
Achieves up to 3% fuel economy improvement through eliminating one drive axle (6×2 configuration)
Provides up to 2% fuel economy improvement through lifting the non-drive axle (4×2 configuration)
Lifted axle saves on tire wear to help reduce tire maintenance costs
Potential savings on toll charges
OPTIMIZE Traction and Handling
Lifted axle provides increased traction by increasing drive axle load
Improved traction when backing under trailers in soft soil or wet conditions versus traditional 6×2
Maintains vehicle handling characteristics by keeping the drive axle behind the fifth wheel
OPTIMAAX
Ideal for diminishing load carriers such as: bulk haulers, grocery, livestock, beverage or applications experiencing empty back hauls
Includes integrated lift axle, suspension and automated controls
Available in 20,000 pound capacity
Compatible with disc and drum brakes
RUN Position
Axle lowered for 6×2 configuration — The OPTIMAAX system senses higher load conditions and lowers the non-drive axle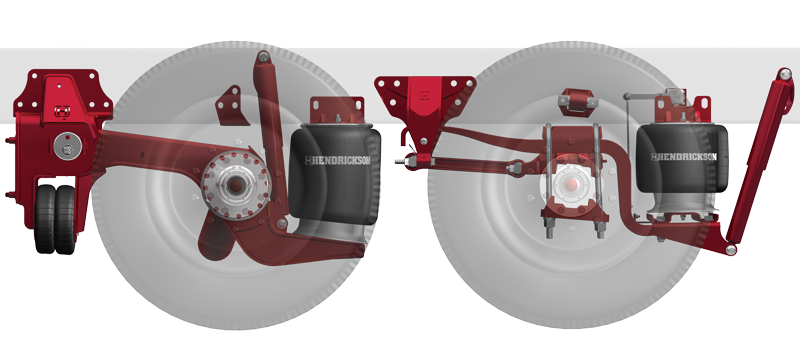 LIFT Position
Axle lifted for 4×2 configuration — The OPTIMAAX system senses lighter load conditions and lifts the non-drive axle
Actual product performance may vary depending upon liftable axle and vehicle configuration, operation, service and other factors.